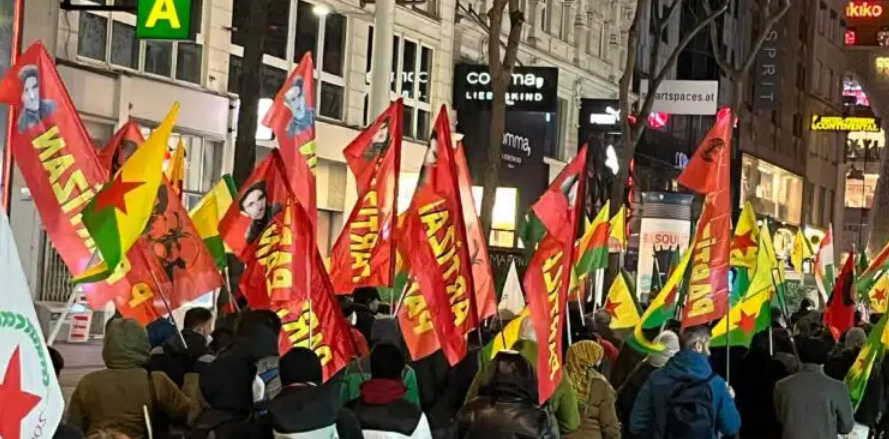 The revolutionary newspaper Yeni Demokrasi from Turkey, as well as the website Avrupa Haber wrote in the last days about protests in Turkey and Europe against the attacks of the reactionary Turkish state on Rojava.
People protested against Turkey's airstrikes in various places in Turkey and Europe and beyond. According to the report, there were actions in Turkey, Greece, France, Sweden, Switzerland, Austria, Germany and Australia. Revolutionaries of Partizan and TKP/ML also participated in many actions, for example in Vienna and Athens.
In addition, many people also protested against the bombings in Turkey. Immediately after the attacks, fighting developed in many cities and is still going on. Yeni Demokrasi reported numerous demonstrations and rallies. Resistance was particularly strong in Istanbul, where protests developed in several neighbourhoods. Protests were also strong in Dersim and Bingöl. The Turkish state responded to the protests with severe repression, arrests and bans on gatherings.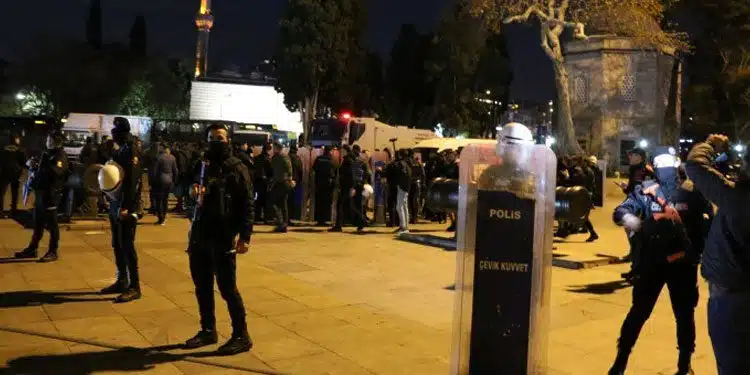 Fights against the police in Instanbul.
Partizan issued a statement in which the comrades called to intensify the struggle against the attacks. Thus, the comrades wrote in their statement:
"Neither technical and military superiority nor fascism and demagogy will save the fascist Turkish state, it will lose.
The fascist Turkish state continues its systematic attacks against the Kurdish nation by increasing the intensity. The fascist Turkish state, which wanted to use the explosion on Istiklal Street in its favour, then made efforts to create the infrastructure to enter Rojava. In an effort to legitimise the operations against Rojava in the eyes of the Turkish people, many statements were wrapped in lies and slander. Last night, it bombed numerous points in Rojava."
...
"This bombardment can lead to a land operation against Manbij, Kobanê, in short, against Southern Kurdistan. It is known that the Turkish Republic has the aim of holding an area 30 km deep along the border, and that it has achieved this aim to a certain extent, and that it wants to expand the occupation by adding new places such as Afrin, Jarablus, etc. How and in which direction the process will take place will not be determined by the desk calculations and strategic plans of the comprador state and its masters, but by the workers of all nations and nationalities, especially the Kurdish nation, and their armed and unarmed resistance forces." (Our translation)