Turkey arrests hundreds as rallies sweep globe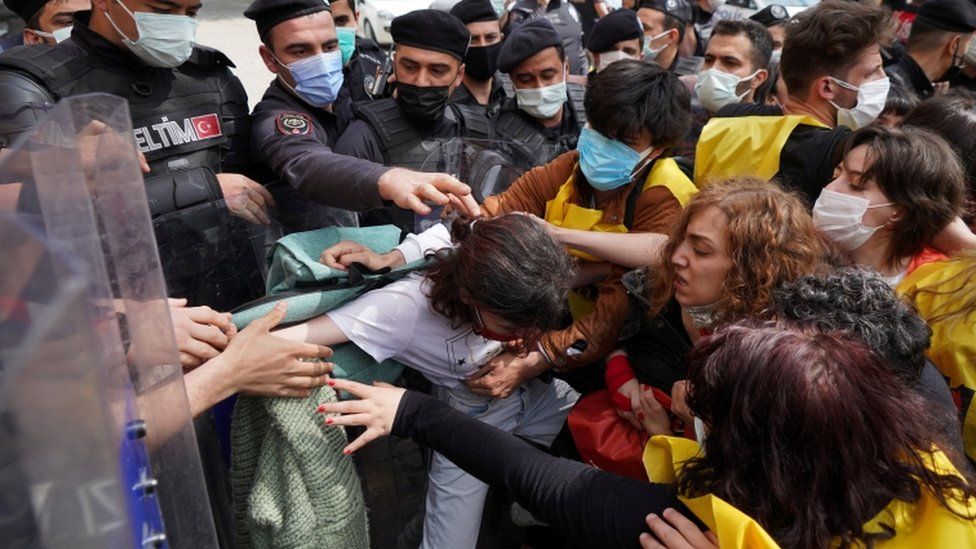 Turkish police have arrested more than 200 people for holding unauthorised protests on May Day, which has seen rallies across the world despite the continued spread of Covid-19.
The protesters in Turkey's largest city, Istanbul, were caught breaching restrictions imposed to curb a third wave of coronavirus.
Marches led by workers and unions are held on 1 May every year as part of International Labour Day celebrations in many countries.
This year, the rallies took place once again against the backdrop of a pandemic that has destroyed livelihoods and upended economies worldwide.